La réception de Noël annuelle de NetworkIrlande est souvent l'un de nos événements les plus attendus de la fin de l'année et 2019 n'a pas déçu !
Over 75 members braved the looming transport chaos to join their fellow NetworkIrlande members at the Embassy of Ireland to ring in the festive season. Ambassador O'Brien matched the warmth of the beautifully festive Embassy with an address which celebrated the unique Franco-Irish business dynamic.
The Ambassador highlighted the many successes of our joint business community and underlined our achievements in tourism, food and drink, exports and investments while pointing out that two-way trade is now worth over €85 billion and growing! She gave some great examples of the strengthening relations between our two countries with the opening of an Enterprise Ireland office in Lyon and of course the Celtic Interconnector which will be Ireland's first direct link to the continental energy grid.
NetworkIrlande president, Richard Dujardin, acknowledged our many new members present and outlined a very rich and diverse agenda over the coming months.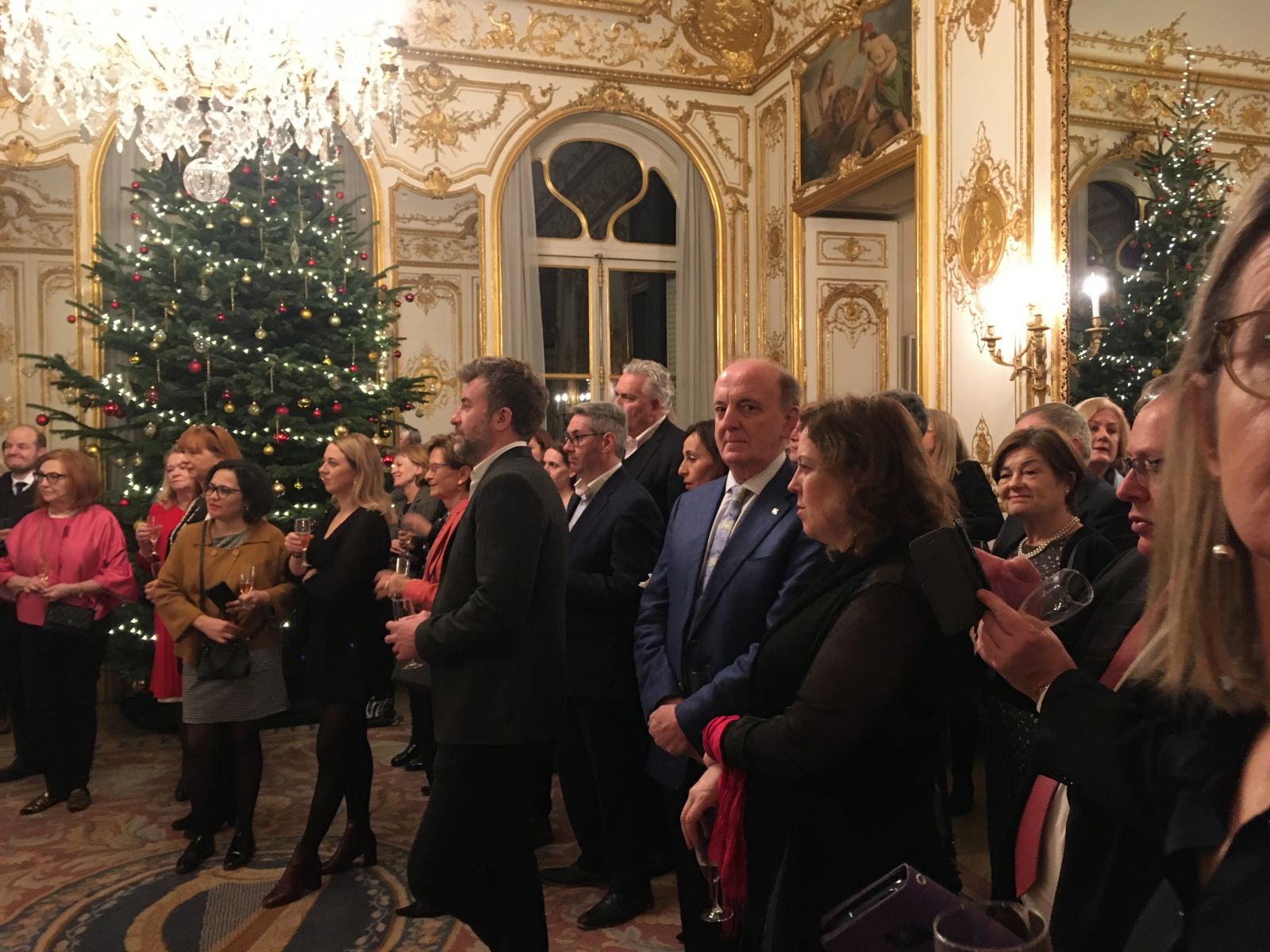 A delightful and rewarding evening of networking was enjoyed by all. Many thanks to our Pioneer member Smurfit Kappa for generously sponsoring the event.