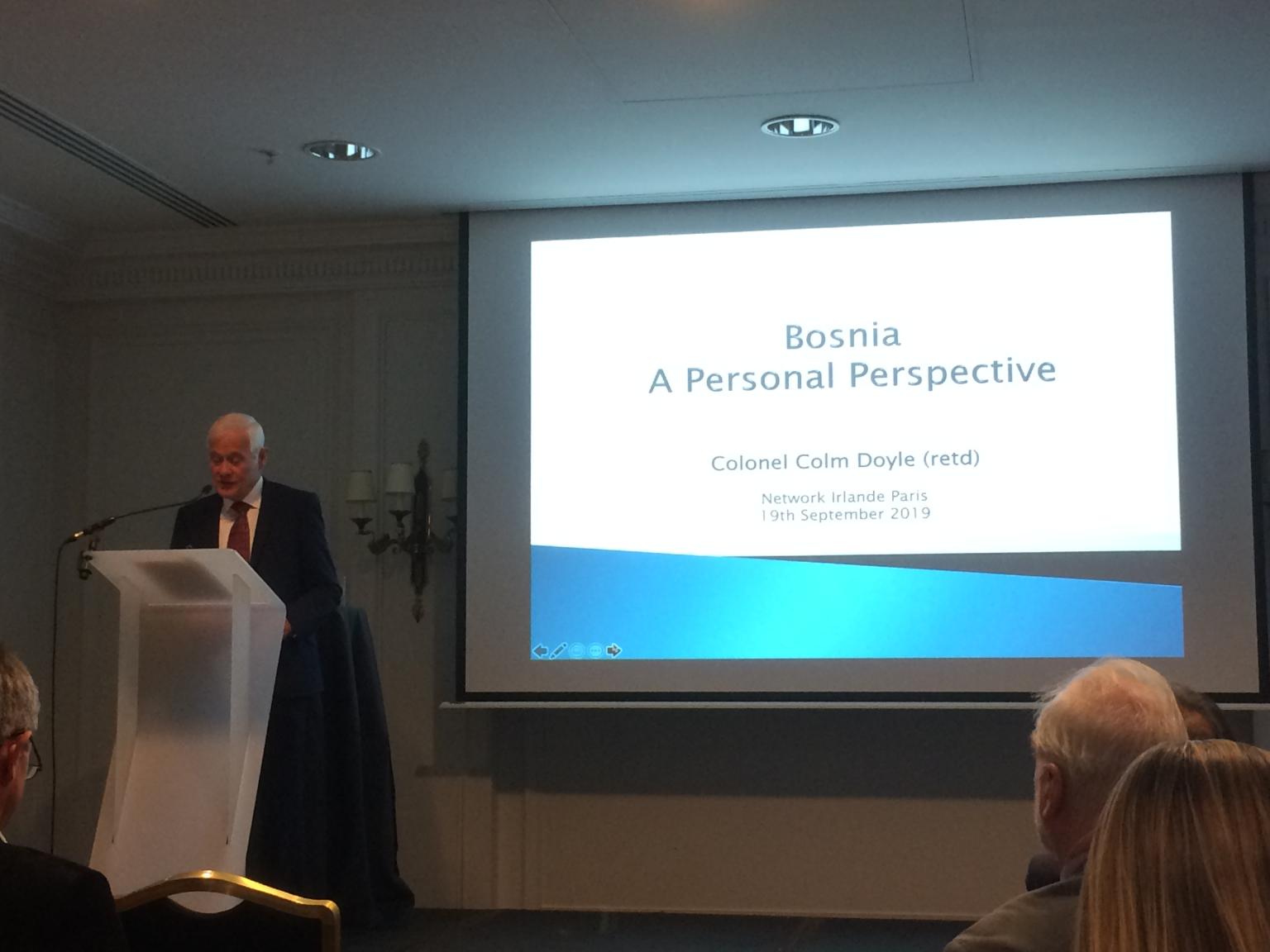 NetworkIrlande members and guests were enthralled by Colonel Colm Doyle's presentation at our rentrée event on September 19th
Nobody could be left unimpressed by Colonel Doyle's recounting of his pivotal role in brokering peace in former Yugoslavia as special envoy to Lord Carrington, the former British foreign secretary. His thorough knowledge of what was happening on the ground and the respect and trust he very obviously instilled in the most brutal leaders and warlords were invaluable in mediating peace and saving his own life on more than one occasion!
Colonel Doyle, both with modesty and extreme clarity, took us through his experience in the Balkans and shared his insights on mediation and negotiation strategies that can be put into play in both business and personal circumstances today. His presentation sparked many varied and thoughtful questions from a very attentive audience.
The evening concluded with a lively cocktail reception in the sumptuous surroundings of the Intercontinental Le Grand. Truly a great evening of learning and networking!