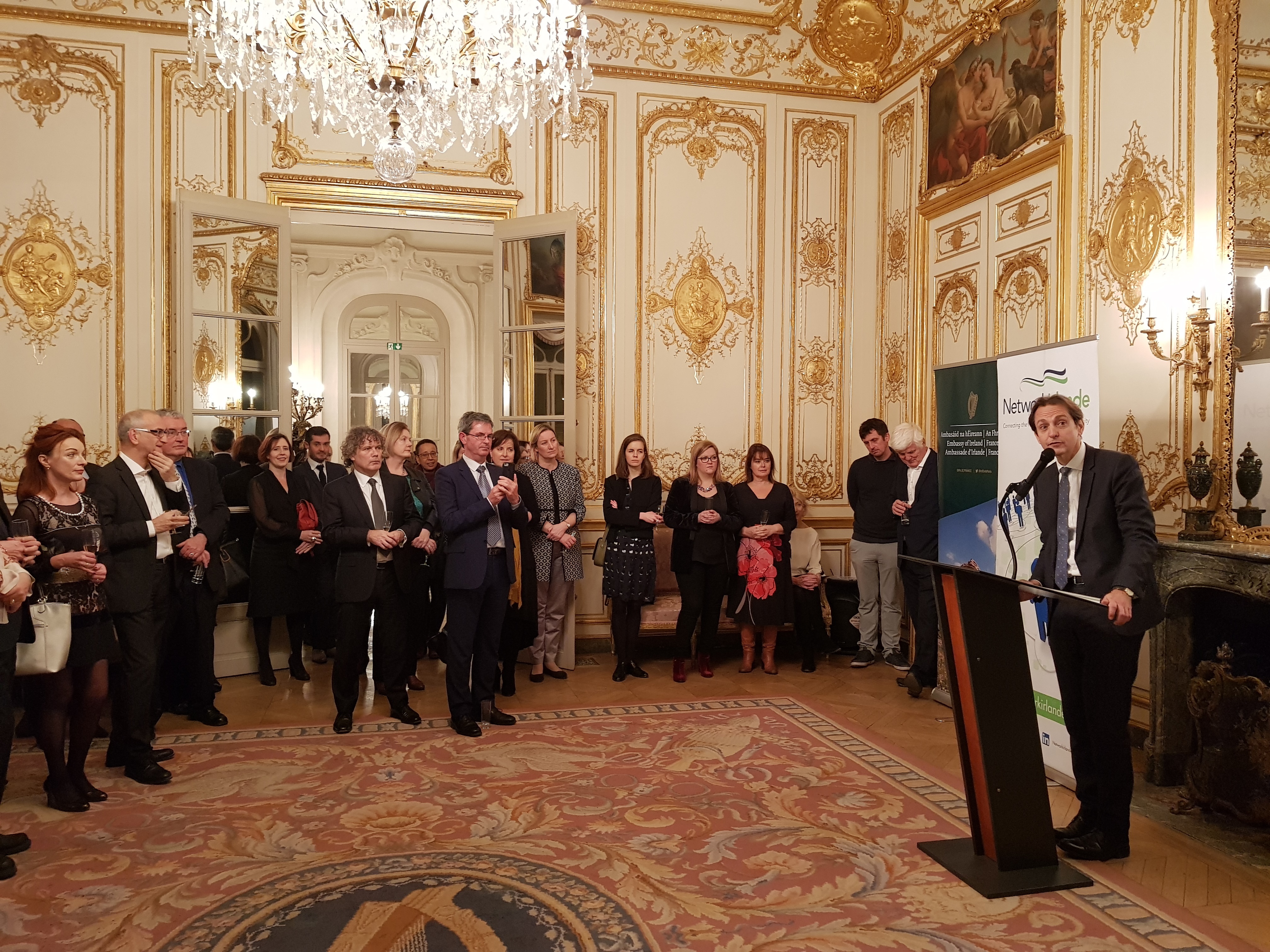 The last event of the year, the annual Christmas Reception, took place on Monday the 10th of December at the Embassy of Ireland, which was appropriately decorated with a magnificient Christmas tree.
Members, who were welcomed by the Honorary President of Networkirlande, H.E the Ambassador, Patricia O'Brien, listened attentively as Richard Dujardin outlined plans for the development of the association and applauded his thanks on their behalf to the Ambassador and her team for their valued support during the year.
The evening was a great opportunity for members to get together and exchange exciting and rewarding conversations. A pleasure for the eyes with this dazzling decoration that offered us the Embassy.
The atmosphere was festive, and members made the most of the occasion to catch up and to network. The traditional home-made mince pies and Christmas cake were the highlight of a very convivial evening.