A great turnout and terrific atmosphere for our online Christmas event this year. A lovely way to connect at the end of a difficult year.
For this year's Christmas event NetworkIrlande members took a virtual trip to Drumshanbo; County Leitrim where The Shed Distillery Of PJ Rigney presented their various creations from the very cosy and inviting Honey Badger Bar! A lovely experience made all the more special as it was accompanied by a real-life G&T (thanks also to Fever-Tree) and a truly magical musical treat from Tourism Ireland. It was truly a great way to connect with members at the end of a difficult year for all.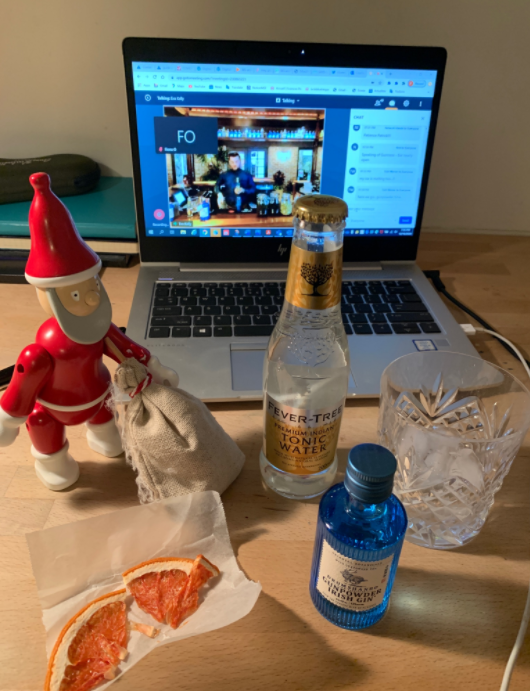 Photo courtesy of Fiona Olivier.