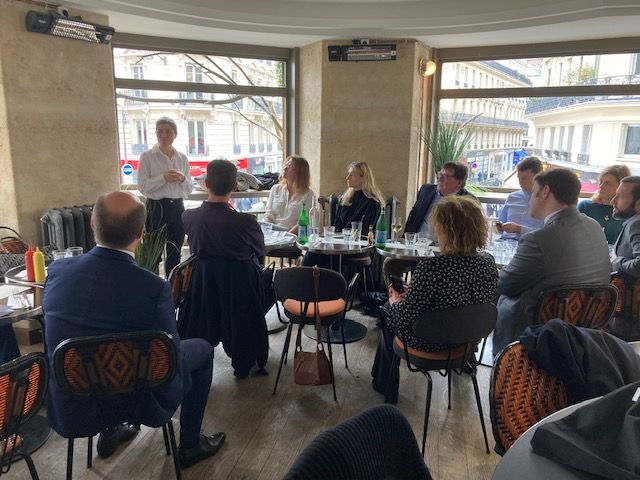 NetworkIrlande members enjoyed a very instructive Lunch & Learn at La Bombe restaurant on October 13, 2022.
A big thank you to Laurence Bibow and her colleague Catherine Hanratty from Murgitroyd for their presentation regarding the protection of intellectual property, its importance for all business activity and for their insights into the Unitary Patent and the planned referendum on the Unified Patent Court. We were delighted to welcome a very diverse group for this 'Lunch and Learn' who were all very engaged by this topic judging by the questions and conversations that ensued.
If you are a business member of NetworkIrlande and would like to share your business activity or expertise at one of our next 'Lunch and Learn's' contact admin@networkirlande.com to discuss.