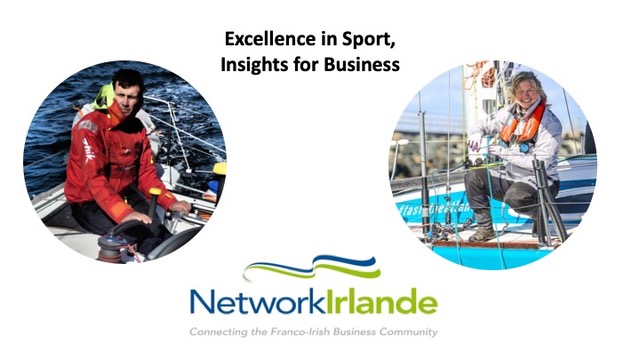 Tom Dolan and Joan Mulloy , professional Irish Sailors share their experiences and stories of the commitments and sacrifices that it takes to become elite athletes and successful in their sport.
We draw comparisons and insights for entrepreneurs, senior business leaders and young professionals starting out on their career.
Here is the information about the event :
When – 26th February
Where – Irish Embassy
Time - 7pm. Followed by drinks and canapes
We will quickly inform you by email of the opening of registrations for this event.
Please note that a renewal of your membership for 2019 is required. This can be done through the following link