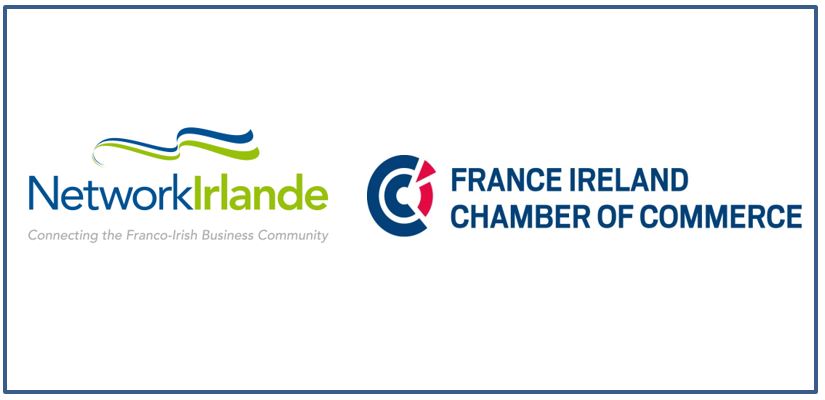 NetworkIrlande et la Chambre de commerce France Irlande ont le plaisir d'annoncer les lauréats des Ireland France Annual Business Awards 2019.
The Jury was chaired by Eoin Scott (Motherboard) and composed of Elaine Howley (Market Advisor Digital Technologies, Enterprise Ireland, France), Isabelle Charmeil (Director, Business France Ireland), Kate Solovieva (Vice President, Financial Services - Europe, IDA Ireland), Paul de Vos (Chef du Service Economique, Ambassade de France en Irlande), Noel Cunningham (Senior Partner, Mazars, Ireland), Donal O'Riain (Founder and Managing Director, Ecocem, Ireland), Monica MacLaverty (Manager Southern Europe, Tourism Ireland, Ireland), Joanne Grant (Managing Director, JCDecaux, Ireland) and Gillian Quinn de Shonen (Managing Director, Zumo, France).
The Jury was very impressed by the quality of this year's entrants and by the unprecedented number of applications submitted. (List of applicants)

THE AWARD WINNERS 2019

Smurfit Kappa has won the award for the Best Irish Company in France
The runners-up are Icon PLC (1) and BHSL Group & Klas Telecom (tied for 2nd runner-up).

Sodexo has won the award for the Best French Company in Ireland
Runners-up are Veolia (1) and DPD Ireland (2).

Kingspan has won the special award for Impact on Climate Change
The runner-up is Veolia.

The winners will receive their Awards at a ceremony and Gala Dinner in France on Thursday 28th November at Cercle National des Armées, Paris. Contact business-awards@networkirlande.com to register.