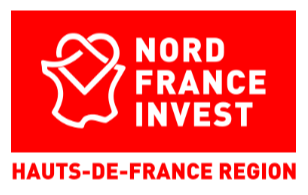 Nord France Invest is the investment promotion agency for the hauts de france region. Financed by the Regional Council and the Chamber of Commerce and Industry of Hauts-de-France, they help foreign-owned companies set up operations in Hauts-de-France and grow their business here.
Their services—free of charge—are designed for foreign-owned companies. And 100% confidentiality is their watchword.
"Since our founding in 1966, Nord France Invest has helped nearly 1,200 international companies set up in business in our region. For 20 years, Hauts-de-France has ranked among the TOP THREE host regions for foreign-owned companies in France."
For more information, visit https://www.nordfranceinvest.fr/
LinkedIn : https://www.linkedin.com/company/nord-france-invest/
Twitter https://twitter.com/NFInvest