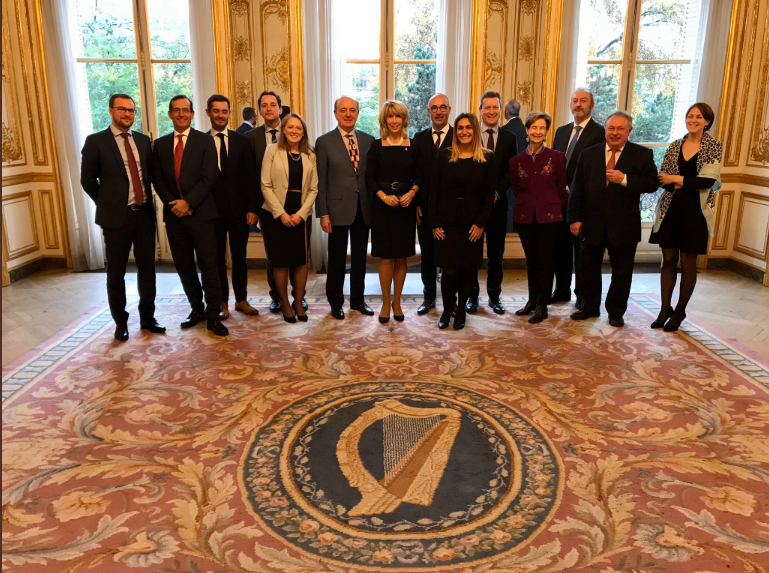 The annual Pioneer lunch was hosted by H.E. Ambassador Patricia O'Brien at the Embassy of Ireland, Paris, on November 15th, 2019.
This lunch is a unique occasion for representatives from NetworkIrlande Pioneer members to participate in a select audience with the Ambassador and the First Secretary for Economic Affairs to discuss and exchange on topical subjects relative to their respective activities and to the Franco-Irish business relationship in general.
The vibrant dialogue at this event is always extremely insightful for all involved and this year touched on many different facets of the Franco-Irish business dynamic as well as more individual aspects of the different industries represented around the table.
To find out more about the advantages of Pioneer membership at NetworkIrlande please schedule a call via our contact page.