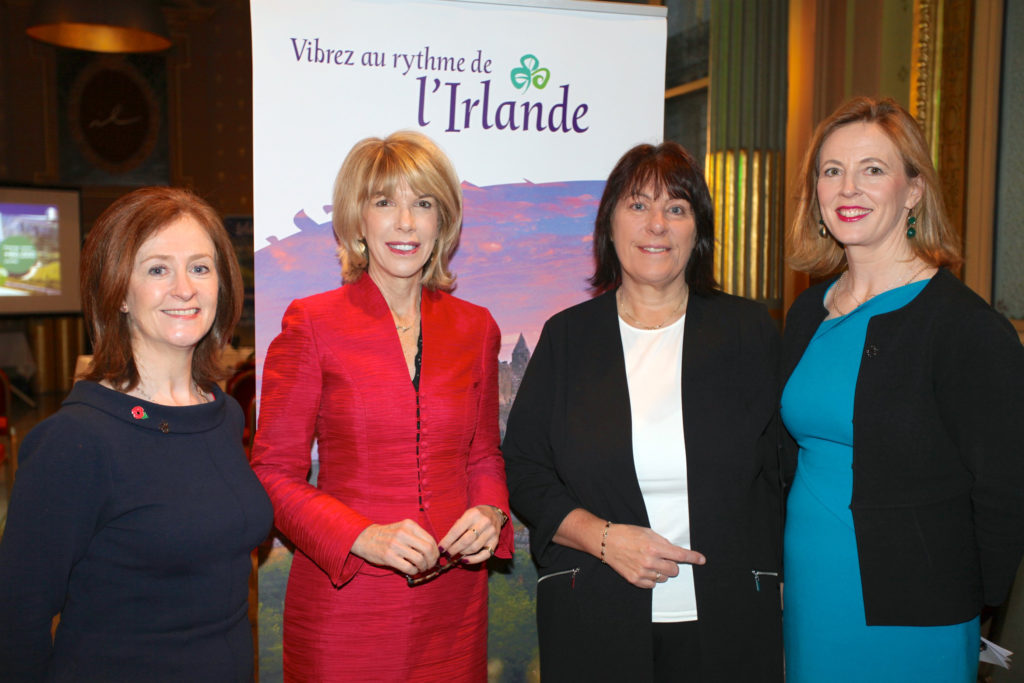 Tourism Ireland in France has launched its marketing plans for 2018, at an event in Paris attended by French tour operators, travel agents and travel journalists. Irish Ambassador to France, Patricia O'Brien, addressed the guests attending the launch.
France is one of the top four markets for tourism to the island of Ireland and 2017 was the fifth record-breaking year in a row for French visitors to Ireland. By the end of 2017, it is estimated that around 544,000 French visitors will have travelled to Ireland, up 4% on last year.
In 2018, Tourism Ireland aims to grow French visitor numbers by an additional 5%. A major opportunity for growth comes from the introduction of the new Irish Ferries cruise ferry, the WB Yeats, in July 2018 – which will mean double the current number of sailings between France and Ireland, with daily departures in alternate directions.
As well, Tourism Ireland will undertake a programme of promotions during the year, including a major TV advertising campaign to kick off in early February, reaching up to 20m potential French holidaymakers. The campaign will be supported by digital advertising and co-operative activity with partners such as Irish Ferries, Aer Lingus, Brittany Ferries, Ryanair, easyJet and Transavia.
Tourism Ireland will also ramp up its publicity programme in France, placing increased focus on digital channels and working more closely with online media, including bloggers. French tour operators and travel agents, as well as business tourism buyers, will be targeted through sales blitzes, workshops, familiarisation visits to Ireland and a presence at IFTM (International French Travel Market) in Paris.
"2017 was the best year ever for French visitor numbers to the island of Ireland," said Monica MacLaverty, Tourism Ireland's Manager for Southern Europe. "We are excited about the opportunities the new Irish Ferries cruise ferry will bring to grow tourist numbers from France. We look forward to working closely with Irish Ferries and all of our tourism partners – at home and in France – to keep the momentum going and build on the growth of the past few years."
(FFT.ie 14th December 2017)