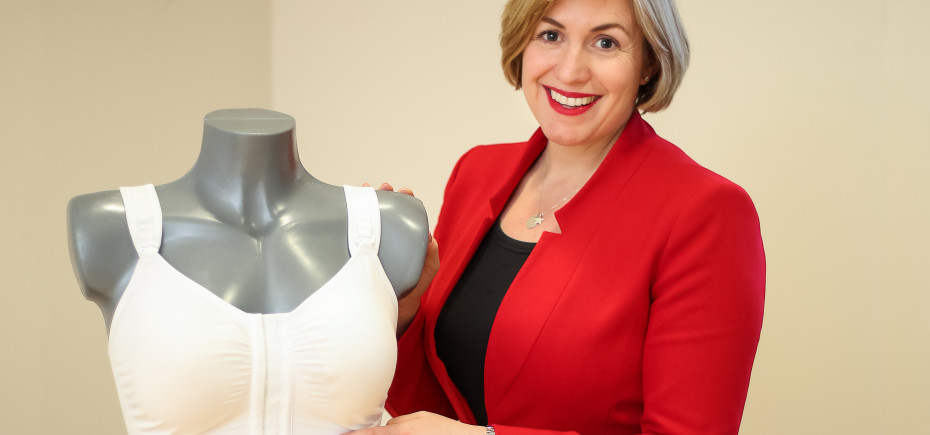 Innovative Irish business, THEYA Healtcare, is growing rapidly in the UK market, with 53% of total sales coming from the UK.
The multi award-winning Irish company is geared for an aggressive expansion, with its revolutionary post-operative lingerie range being rolled out to selected House of Fraser stores across the country this month. The company is also in the middle of a Series A Funding Round in order to accelerate scaling.
Currently its products are also available online and through specialist retailers across the UK. The company has recently begun selling in Europe and North America. Approximately 70% of sales are currently to hospitals and it is an approved supplier to the NHS.
With studies showing that up to 10% of those who have mastectomies and reconstructive surgery develop an infection, breast cancer patients may benefit from this innovative type of bamboo bra, which is clinically proven to be 92-97% resistant to the growth of the two most common bacteria found in post breast surgery wounds.
For more information on Theya Healthcare please see here.
NetworkIrlande was delighted to welcome Theya Healthcare as a new member in 2018 and to have Ciara Donlon as a guest speaker at its Social Entrepreneurship event in February. Read details of the event here.