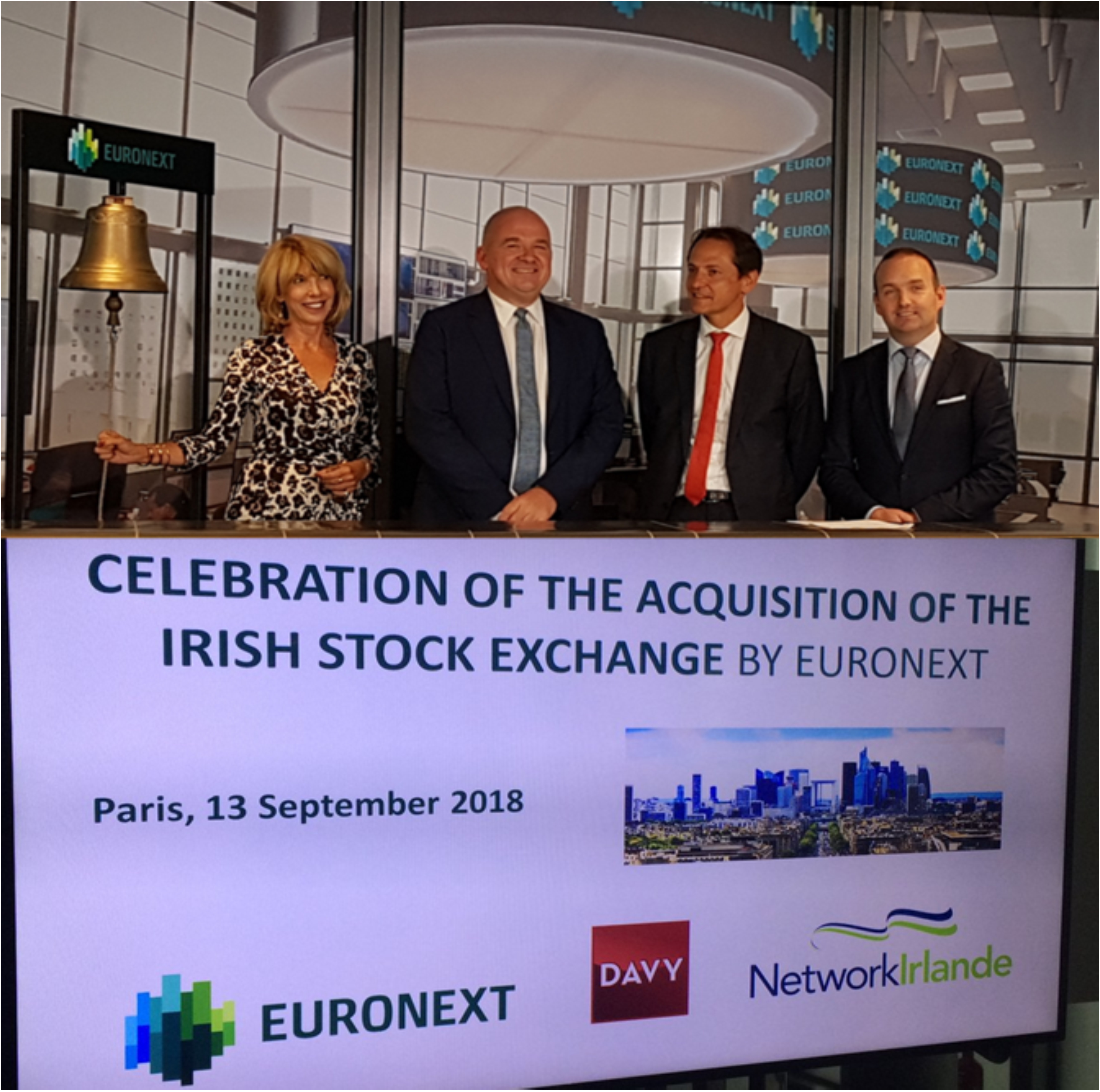 On 13 September, Ambassador O'Brien, Honorary President of NetworkIrlande, addressed an event at Euronext's headquarters to mark the acquisition of the Irish Stock Exchange by Euronext.
Stéphane Boujnah, CEO and Chairman of Euronext, Kyran McLaughlin, Vice President and Chief Financial Officer of Davy and Richard Dujardin, President of NetworkIrlande, initiator of this event, commented on the positive and dynamic aspect of this acquisition.
The ISE will henceforth operate under the name Euronext Dublin. Euronext is a pan-European stock exchange operator with headquarters in Amsterdam, Brussels, London, Lisbon, Dublin and Paris.
Euronext is the largest stock exchange in continental Europe with 1,300 issuers representing a €3.8 trillion market capitalisation (2018). It is the largest centre for debt and funds listing in the world, with more than 37,000 listed bonds and 5,600 funds.
The event was preceded by a very interesting visit to the Euronext headquarters for members of NetworkIrlande.
In her remarks, the ambassador noted how the success of the ISE was driven by the economic environment in Ireland, and welcomed the acquisition as strengthening further our economic relationship.